Bose announced recently released QC35, QC30 two wireless headphones and denoising SoundSport/SoundSport Pulse wireless headphones.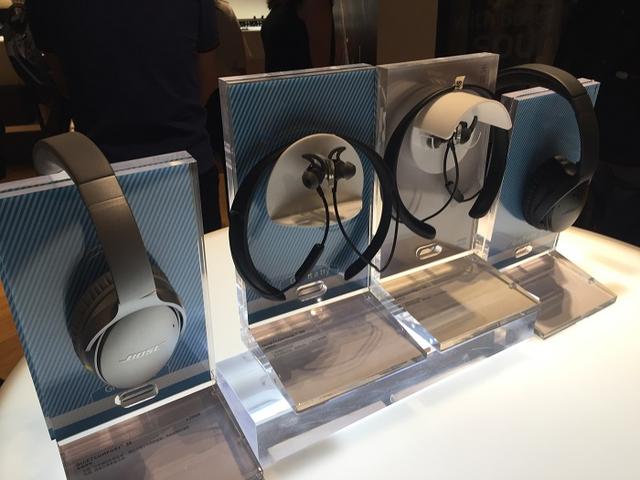 Most previous Bose user relish is its QC20 and QC20i two cable products, excellent de-noising effect is the envy of the same products on the market at present. And the release QC35 and QC30 is in the previous product, on the basis of applying wireless technology, so that users can get more free music experience denoising. Worthy of mention is QC30 innovation built in multistage de-noising regulating function, allows users to customize the amount of noise environment to prevent the embarrassment of some special scene, improve the security of the road running.
At the scene of the conference, I myself also listen to the two product, QC35 is a head-mounted wireless headphones, denoising switch on de-noising can immediately isolated from outside noise, to enjoy personal music world, even didn't listen to music, on the plane, also can bring about peace on the train.
And the release of new products also called SoundSport and SoundSport Pulse of a special wireless bluetooth headset motion, this product main colorful light, with unique to Bose shark fin silica gel sets, can be very strong adhesion in the cochlea, at the same time, will not bring pressure to the ear canal and discomfort, is suitable for the user to choose love sports.