TechRadar web site reported, although samsung at this year's international consumer electronics exhibition in Berlin issued a new Gear S3 smart watches, but to be fair, smart watch slow start revolution. Smart watches, however, may not the only type of wearable devices, samsung launched, according to a new patent samsung also attaches great importance to intelligent ring.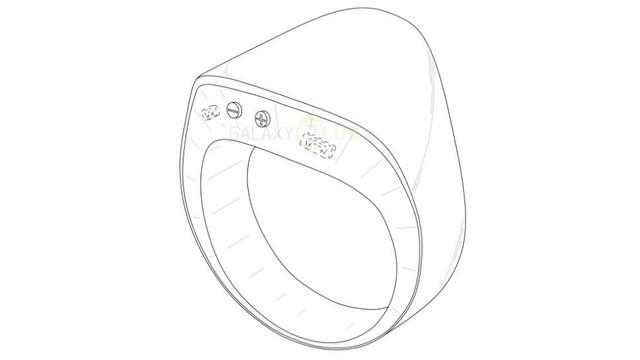 Samsung to apply for a patent, shows a user can wear on your fingers, highly scientific and technological content of intelligent ring, it integrated with buttons and sensors, can be used to control other networking equipment.
TechRadar said, the ring on the "+" and "-" button is used to control the media playback volume, the bottom of a series of dots indicates that it is part of the fitness function of tracking, such as heart rate detection sensor.
But patented does not mean that samsung will introduce related products, but to explore samsung described how to use the patent product is worth it.
TechRadar, according to the Gear VR as a portable virtual reality helmet, and a partner inconspicuous controller is a match made in heaven. Samsung's SmartThings IoT household automation center also may ring partner and intelligence.
But, in addition to the possible fitness function, it is hard to imagine anyone using intelligent control smart phone ring.
It is not competitive in the field of intelligent ring, the existing products and failed to cause a stir.