On October 18, after the end of last month's XiaoMi 3s 65 – inch television after product launch, XiaoMi again today launched a new TV 3s, 60 inches XiaoMi main artificial intelligence, priced at 4499 yuan.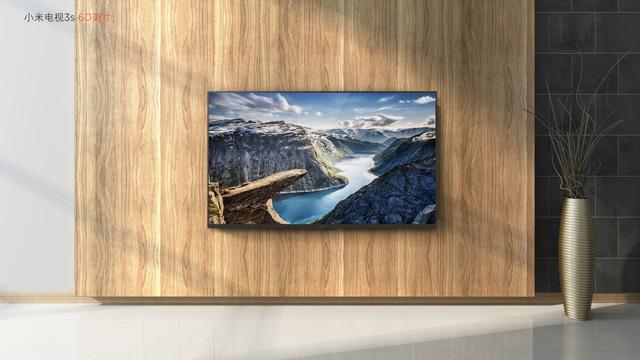 XiaoMi TV 3s 60 inches for TV 3 design, full metal fuselage, monochromatic drill stone aluminum alloy frame, back to metal wire drawing, the thinnest place is only 11.6 mm. And part of the original LG IPS screen, screen resolution of 3840 * 2160, wide color gamut NTSC nominal more than 85%.
In terms of performance, the new adopted Amlogic T968 64 – bit processors, with architecture (A53 quad core 1.8 GHz CPU, Mali – T830 2 + 2 nuclear GPU, support 4 k 60 FPS h. 265 decoding, HDR support, support the Open GL3.1, with 2 gb of memory, 8 gb eMMC, support 2.4 GHz / 5 GHz WiFi and bluetooth 4.0.
3s 60 inches television systems, XiaoMi is still adopted is known as the "PatchWall puzzle wall" XiaoMi television TV system of artificial intelligence, claims to one thousand thousand, deep learning, automatic recommendation for you you want to watch the video content. In addition, the XiaoMi TV also announced that its content part to full access to the sohu video.
It is reported, the XiaoMi TV 3s 60 inches product priced at 4499 yuan. Previously, XiaoMi TV 3s has released the 55 inches and 65 inches (standard edition), 65 – inch (cinema) three versions, price 3499 yuan, 4999 yuan and 5999 yuan respectively.